Member's Savings Plan
Healthy smiles are built on preventative care.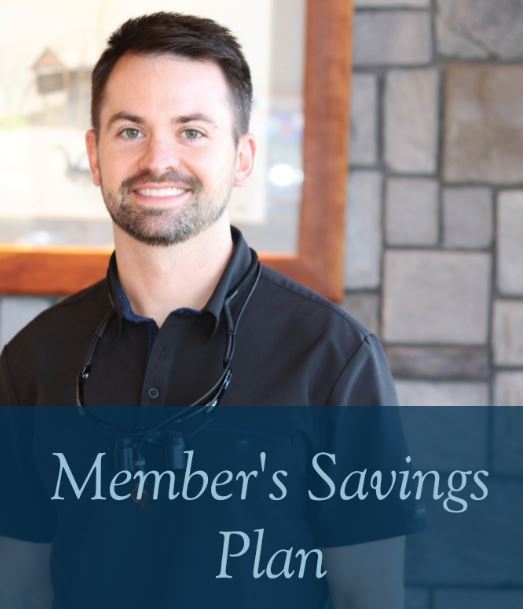 As a team at Dean Family Dental, we strive to provide the most for our patients. We recognize that cost for services and dental insurance often play part in the way patients feel they can care for their oral health. With that being said, starting in 2021 we are offering a member's savings plan to help assist and encourage our patients and potential new patients to care as much about their oral health as we do! Healthy smiles are built on preventative care.
This savings plan is designed to save you money on the services that you are already going to receive annually. We hope this eases your mind and allows you to receive quality preventative care to ensure the best long-term oral heath.
Dean Family Dental Member's Savings Plans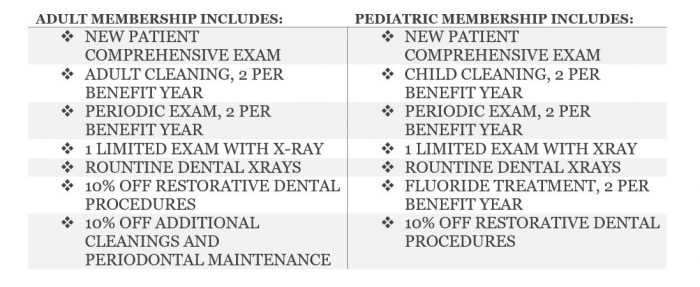 Providing you greater access to quality dental care.
No yearly maximums
No deductibles
No claims
No pre-authorization requirements
No waiting periods
No pre-existing condition clauses
No denial letters
No treatment based on insurance allowances
Program Guidelines and Exclusion/Limitations
Annual membership fee is due in full at the time of enrollment.
Annual membership fee is non-refundable. No refunds of premiums will be issued at any time if participant decides not to utilize the dental plan.
Benefits run exactly 1 year (365 days) from the enrollment date. There will be no membership card. Your plan's effective date will be on file with our office.
Patient's portion of the bill is due the day of service.
This plan is NOT a dental insurance plan, it's a savings plan.
Member's Savings Plan cannot be used in conjunction with other dental insurance plans or financing programs such as Care Credit.
Member's Savings Plan cannot be used for referrals to specialists or treatment that lies outside the doctor's capability.
For pricing and addition information please contact us! 540-432-2315 or office@deanfamilydds.com.
We encourage you to share our Member's Savings Plan with your family and friends who may not otherwise have access to dental insurance and/or care! We are here to create and maintain healthy smiles! #morethanasmile